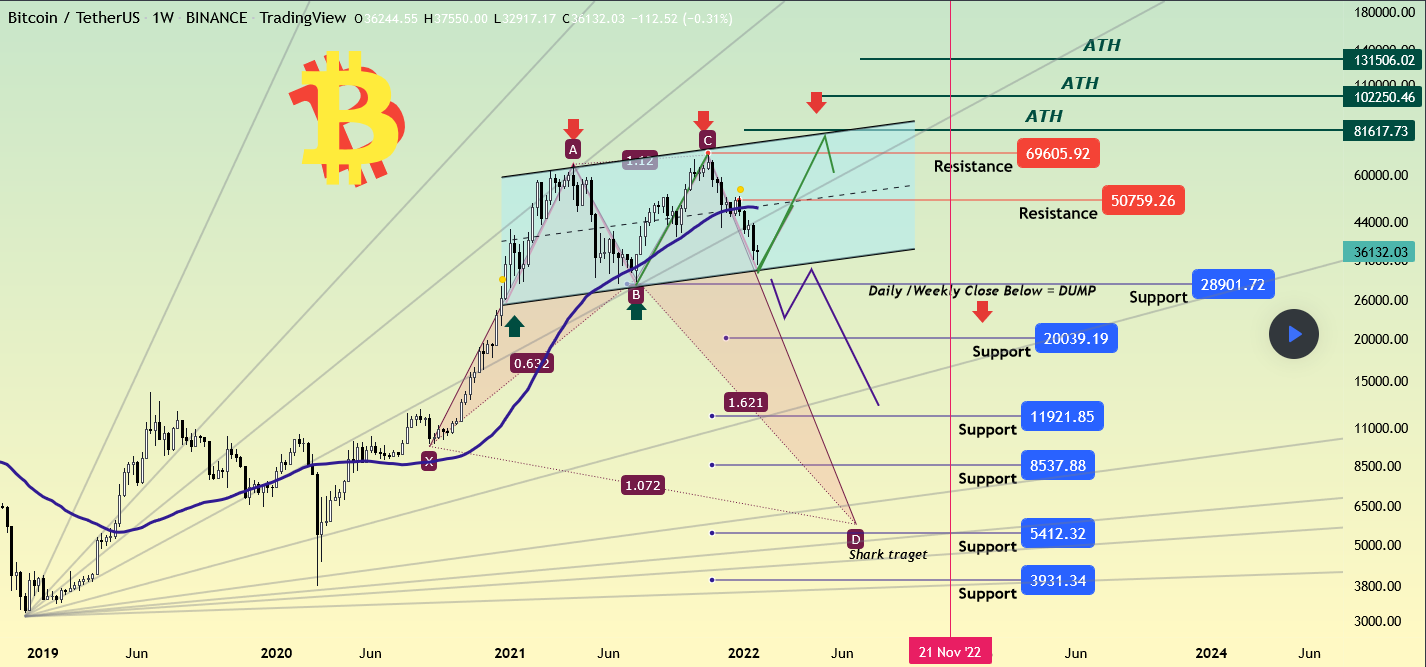 Hello Everyone!
In the beginning, your support means a lot to us and encourages us to continue so Thanks for all support you provide.
Today we are on a date with the publication of another BITCOIN Price update on the main page. Our last update on the main page was approximately 30 days ago but below them we continuous updates, the last of which was hours/day ago.
if you read the last setup for this signal we shared between $32750/284XX, we posted a clarification below it says "The following support is clear to everyone so be careful the movement will not be without some tricks and long wicks or early bounces so be careful and set your plan."
so bulls made an early move and BTC a rebound from $33K, we were lucky to be here during that and informed you to take entry between $33300/327xx, we got BTC at $32950.
🕵️‍♂️Current movement:
Current movement showing long-legged Doji pattern on a daily frame with a good rebound for bulls near major support area , although that BTC still moving below first resistance line below $38/40K, So the next 24/48H and monthly close is very important, and bulls need to show some power during it if they want to determine $33K as the bottom of the current wave. and avoid bull traps.
To say bulls woke up and dominate movement again, they need to reclaim $50/55K daily/weekly/ breakout to new ATH will confirm by a weekly close above $65K.
Major resistance levels
$40/38k first resistance line.
$45K/$47k. resistance area reclaiming it will be bulls sign
$50/55K. reclaiming weekly will be a good step from bulls
$65K. weekly close = new ATH around $75K/83/95K
Major Support levels
$32/$28K major support and will be a good trading area if Bulls hold there.
below $28K there $22/$19K as next support we won't mention more support zone due to there a people who are panic when they see this numbers.
🎬Current action:
Read our full analysis at Tradingview.