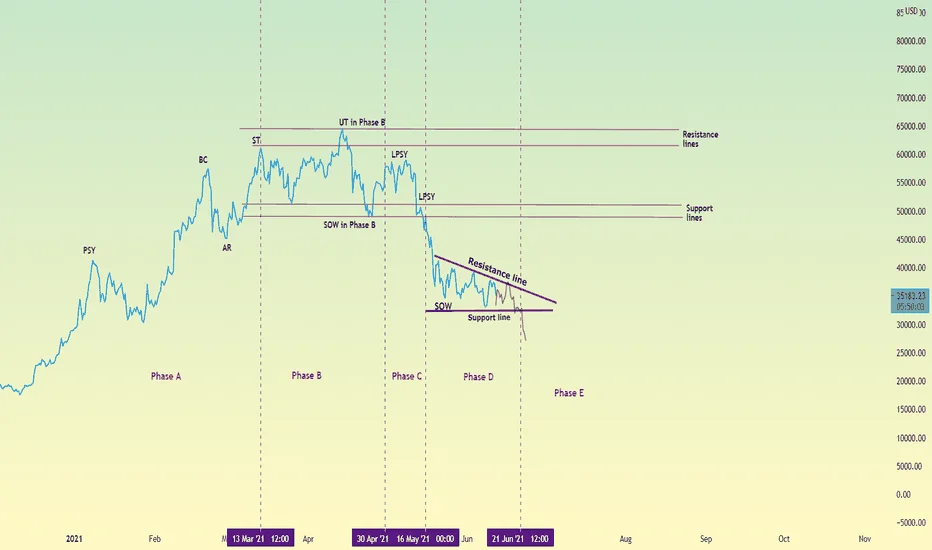 BTC USDT Wyckoff Distribution
you should know The person who is obsessed with bullish thought can extract 10000 scenarios for bullish movement and the same with a bearish person.
for us, we extract both sides and we define the best buy /sell zone and trade based on that, and what we care about is what happens. and as analysts, we have to explain both bullish and bearish directions, and if there a chance to give a personal prediction for the next movement we will do as like previous analyses.
Read our full analysis at;
https://www.tradingview.com/chart/BTCUSD/SKuteYrK-BTCUSD-Wyckoff-Distribution/