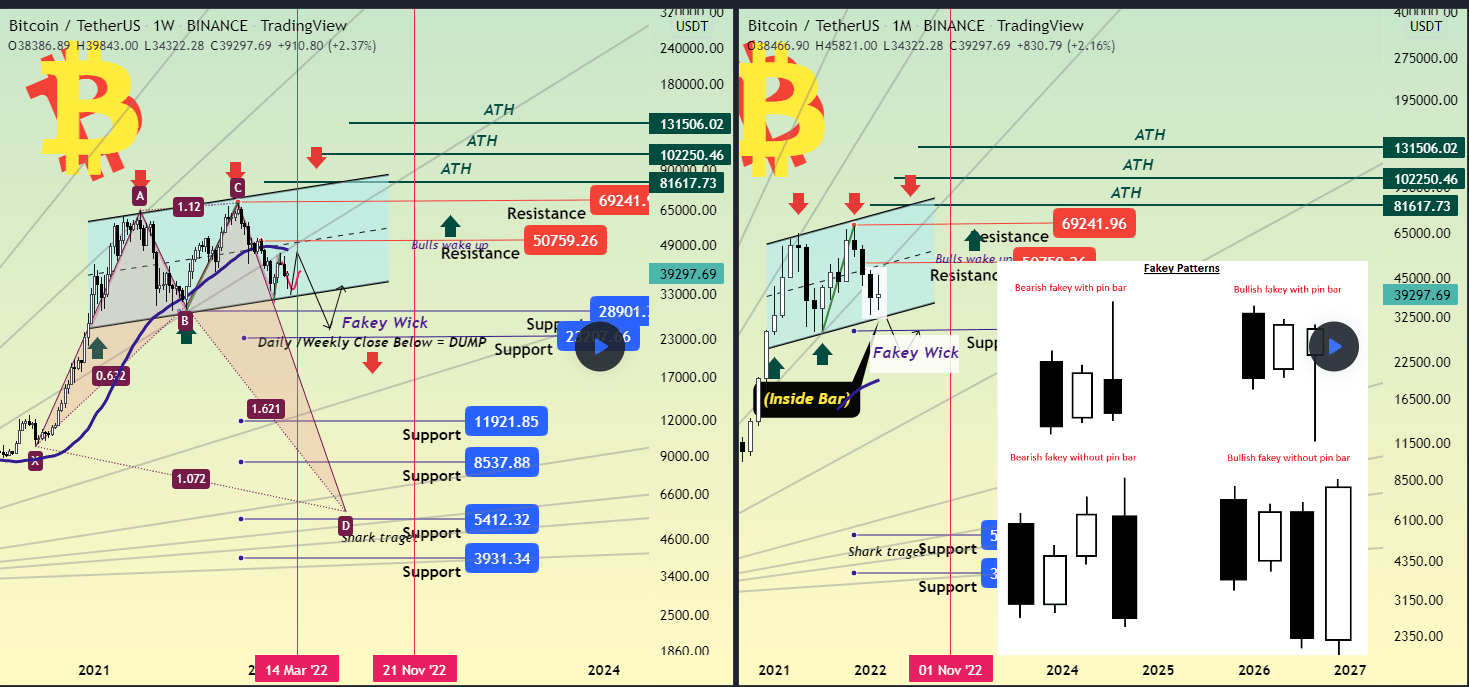 Hello Everyone!
In the beginning, your support means a lot to us and encourages us to continue so Thanks for all support you provide.
Today we are on a date with the publication of another BTC update on the main page. Our last update on the main page was approximately 30 days ago but below them we continuous updates, the last of which was a few days ago you can take a look there.
After our last update on the main article, we posted on 25 Jan,BTC dumped by -25% and the price dropped below $35K followed by a nice and strong rebound from the lower trend line of this channel to 39K in the last 24h. Honestly, we totally missed this bounce back from $35K although we shared some scalping during this dump.
The current movement shows BTC faces local resistance around $39/41K, BTC testing this resistance breakout it will help bulls to push btc to 43/44K in the best cases,
if we moved to monthly TF, You will clearly notice Inside bar formation there ( bullish pattern ) we think this first time for BTC to show this pattern on monthly TF ( no deep research), For a while, things look in favor of the bulls, however, the bulls need to breakout 50/55K weekly to To at least erase the apparent negativity and restore confidence again, and confirm breakout for 65K! without this bears still dominate and there is a chance for another dump.
In the last article, we talked about Why reclaiming $55K is important, and below it is just steps for bulls?! we will mention it again!
if you check out this snapshot below, Which we made a simple comparison between the previous cycle and the current one!Read our full analysis at Tradingview.