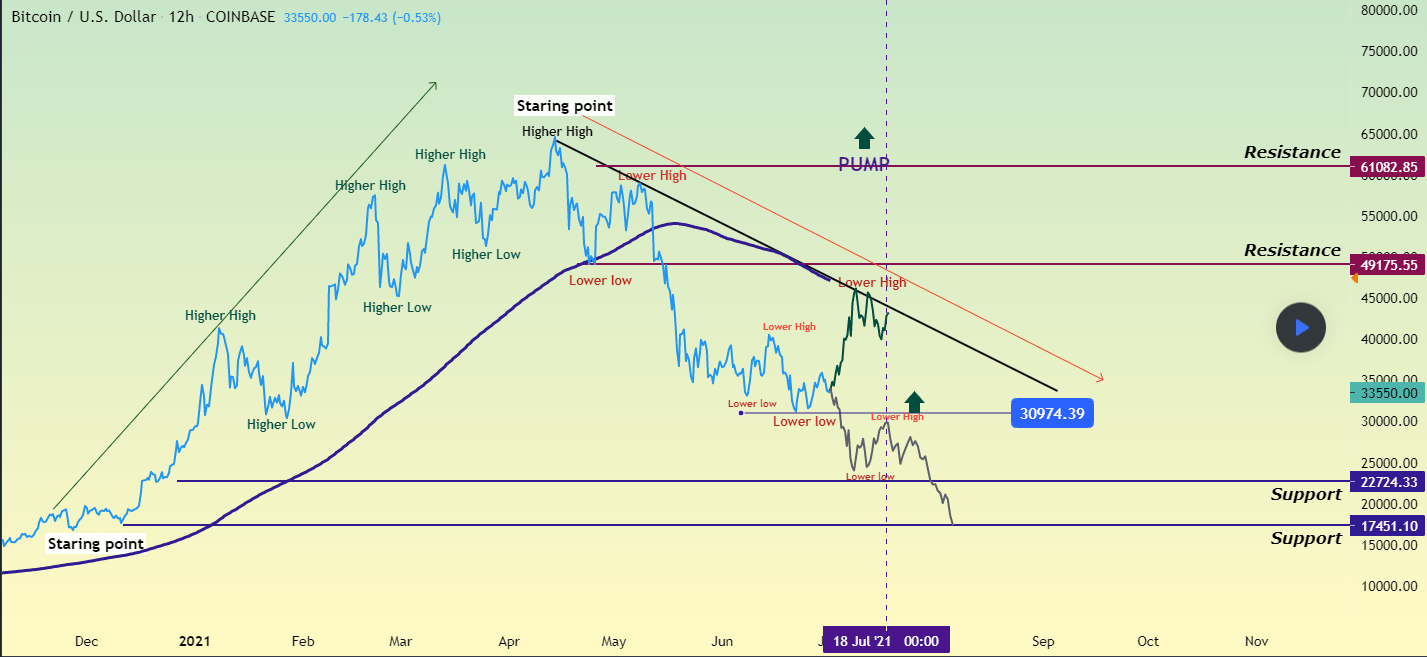 Hello TV Community! 👋

This will be our monthly analysis for BTC , below it, you will find a daily update for BTC movement during July!
First, let us talk about July and see how the range for movement on it,
as we can see BTC started a new monthly candle and this is the fourth bearish candle since April 2021, but the interesting thing is 6 Month candle closes, we can see a long wick with -45% for BTC !! which makes overall performance is bad for bulls!.


( Bullish term) 📈
We will not talk about is market entered a bearish cycle etc, due to we already talked about that more than 3 months ago!
So let us back to the July movement range, if we checked Daily/weekly TF, we will notice the bulls have succeeded to turn out $30K as a psychological barrier for traders over the past two months.


Read our full analysis at: